Pick Up Asian Grocery Essentials at International Fresh Market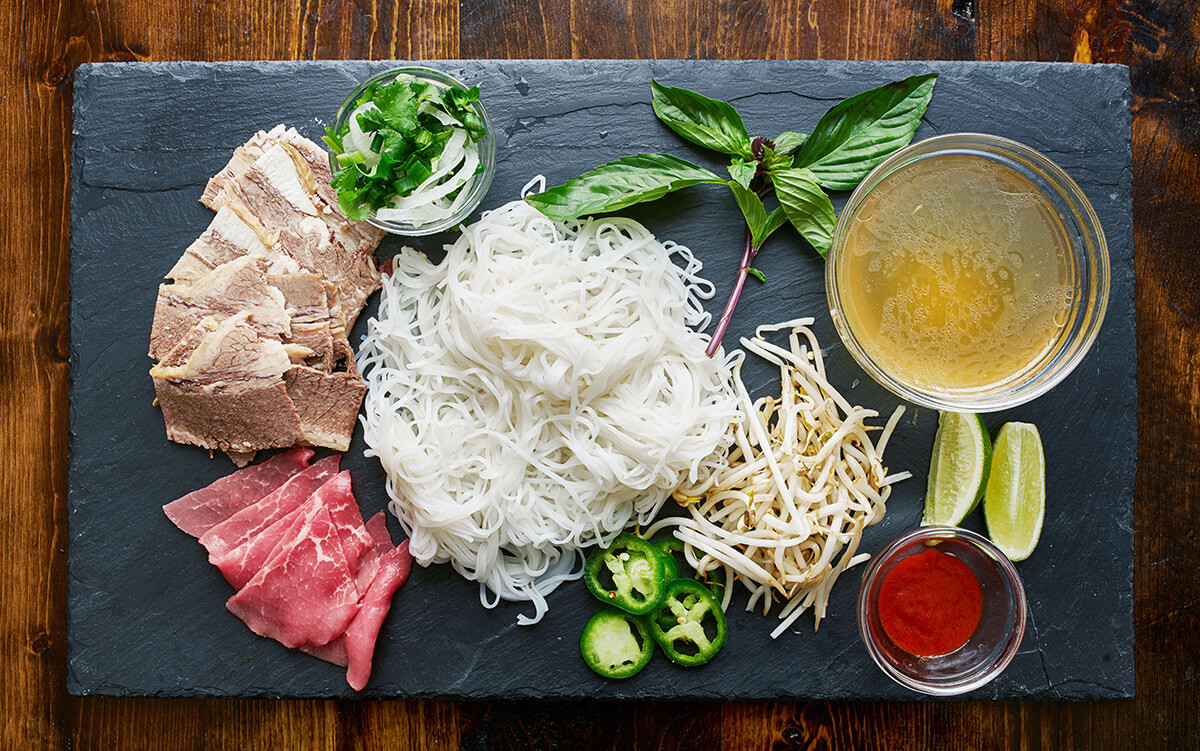 When cooking your favorite Asian dishes, it is important to use fresh, high-quality ingredients. If these ingredients have been difficult for you to find, look no further than International Fresh Market, where we carry an extensive assortment of Asian groceries and ingredients that are essential to the successful preparation of your favorite Chinese, Japanese, Korean and Vietnamese recipes.
Asian recipes combine unique flavors, vibrant colors, and assorted textures and combinations. The Asian diet focuses on plant-based foods, making it important to use freshest, most high-quality ingredients. In addition to fresh produce, Asian cuisine also includes heart-healthy ingredients such as rice and noodles, legumes, soy, nuts, and seeds.
At our supermarket in Naperville, you can forget the hassle of searching for an asian grocery store. Find all of the freshest meat, produce, grains and spices in one place at International Fresh Market!
Shop Popular Asian Rice Varieties
Rice is an essential staple in all Asian diets, regardless if it is Japanese, Chinese, or other regional cuisines. The most common rice in Asian cuisine is Jasmine rice, native to Thailand. This is a medium-grain white rice that has a floral (jasmine) fragrance and is fluffy and moist, allowing it to pick up the flavors in your favorite stir-fries and curries.
Long-Grain Basmati Rice
A popular long-grain variety is Basmati, originating in India and Pakistan and found in many pilaf dishes. It is fluffy but not as sticky as Jasmine rice so cooking with Basmati allows the grains to separate with no clumping.
Short-Grain Koshihikari Rice
A popular variety of short grain rice is Koshihikari rice from Japan. It has a naturally sweet and nutty flavor. Popular in many Japanese dishes, it has a higher starch content which causes it to stick together, important when sculpting sushi rolls.
There are over 300 rice varieties found in China and across Asia. If you are looking for a particular variety or if you need a rice with a particular profile, ask our knowledgeable staff to help you decide what is best.
Choose From an Assortment of Asian Noodles
Noodles are an important staple in Asian diets and there are huge varieties to choose from. International Fresh Market is your local Asian supermarket, making it convenient to find all the products you need in one convenient location. Some of our favorites in-stock at our grocery store are:
• Ramen Noodles Ramen noodles are made from wheat flour, salt, water, and kansui (a type of mineral water.) The texture of the noodle is dependent on the length of time that it is boiled. They have a mild, salty flavor that takes on the flavor of the broth and other ingredients that it is cooked with.
• Rice Noodles Made of rice flour and water, they have a neutral flavor and a chewy consistency. Though they can be found in different shapes, the most popular is flat and long.
• Udon and Lo Mein Noodles Udon noodles are made from wheat flour and are often used to accompany spicy sauces or broths. They are soft and chewy and sometimes are mistaken for Lo Mein noodles which are egg noodles. Udon is a wider noodle, whereas lo mein is chewier and holds up better in pasta dishes.
• Chow Mein Noodles The literal interpretation of Chow (fried) Mein (noodle) is fried noodle. They are made from egg noodles and can be either soft and chewy or hard and crunch.
• Other noodle varieties are Soba, Glass, Vermicelli, and others. Ask one of our knowledgeable team members if you have questions about which is right for you.
Fresh Veggies Native to Asia
Asian cooking is dense in plant-based foods which include healthy and nutritious vegetables. Commonly found vegetables like carrots, broccoli, and cabbage are always readily available. Browse our produce department for harder-to-find varieties such as:
• Bok Choy
• Daikon Greens
• Gai Lan aka Chinese Broccoli
• Chinese Eggplant
• Bitter Melon
• Lemon Grass

Uniquely Flavored Exotic Asian Fruits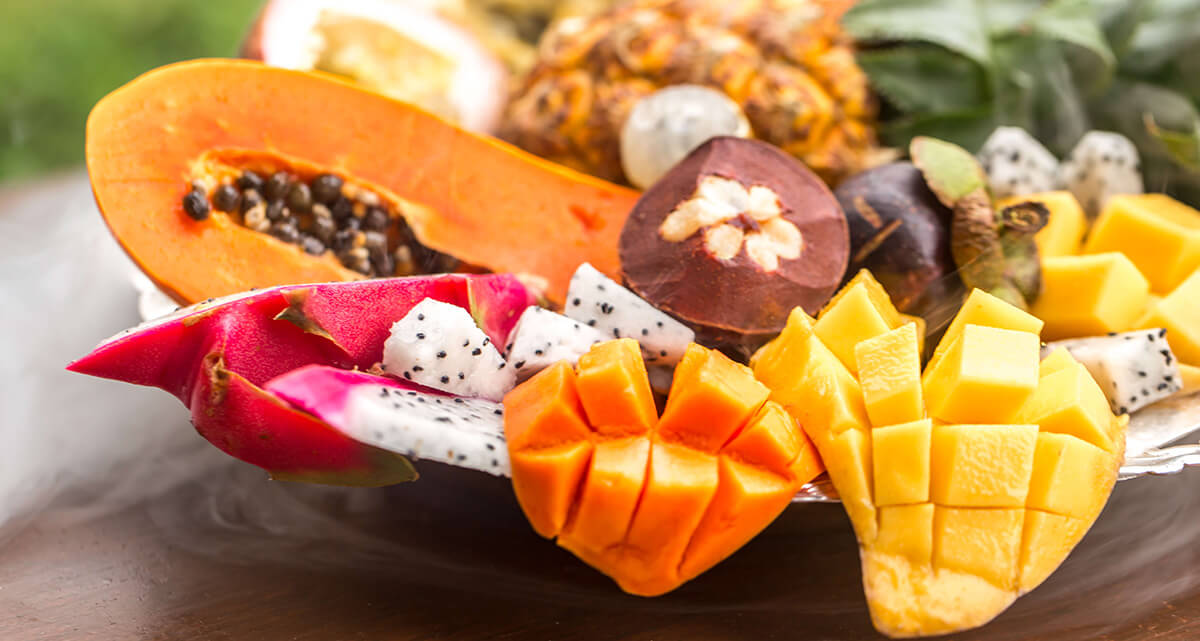 There are many exotic fruits that are used in Asian cuisine. In a typical grocery store, some of these fruits can be hard to find. However, at International Fresh Market, we've got an incredible variety of unique, Asian fruits to choose from, including:
• Jackfruit
• Wax Apples
• Lychee
• Asian Pear
• Guava
• Starfruit
• Japanese Persimmon
• Lotus Fruit

The availability of these fruits and veggies is subject to seasonality. If you aren't able to find the produce you need for your Asian recipes, ask one of our many friendly team members for assistance.
Asian-Inspired Spices and Condiments
All of your favorite Asian seasonings, sauces and spices are here at International Fresh Market! Asian cooking uses a variety of spices and condiments that enhance and magnify the exotic flavors of each dish. Asian cooking uses some spices that may already be on your spice shelf such as cinnamon, cumin, and turmeric. Other flavors you may want to add are chili, (flaked, powdered, or dried whole), star anise, or ginger. Or try galangal root, also known as Thai ginger, which has a spicier, more peppery flavor than traditional ginger.
Condiments for Asian cooking add intense flavor and colors to your dishes. Along with traditional soy sauce, here are some other favorites found in our store:
• Oyster Sauce
• Gochujang
• Miso Paste
• Plum Sauce
• Hoisin Sauce

High-Quality Meat and Other Protein
Asian food can contain the traditional protein sources such as beef, pork, and chicken, but other less familiar protein sources are also important staples in Asian cuisine. We carry a large selection of meat and protein to add to your favorite recipes:
• Edamame beans have 11 grams of protein per serving. They are made from soybeans that are harvested before they are hard or ripe. They are eaten as a snack, a side dish, or can be incorporated into main dishes.
• Tempeh is another soy product that is high in protein. The product is fermented and acquires a stronger flavor as it ages.
• Salmon sashimi is a popular, especially in Japanese cuisine.
• Saba, or mackerel, is another fish dish popular in Asian cuisine and is usually served grilled with radish and soy sauce.
• Tofu or bean curd is widely used in vegetarian dishes. Its mild flavor lends it to take on the nuances of the other ingredients while offering a mega-dose of protein.
At International Fresh Market, we are committed to providing our customers with only the highest quality of meats. Visit our meat department to browse our selection of fresh, delicious cuts.
Asian Recipes Made Easier at International Fresh Market
At International Fresh Market, we have an international selection of fresh, high-quality foods for your Asian dishes. We make it convenient to find your products without running all over town trying to source products from Japanese markets, Chinese grocery stores, or Korean markets. Our Asian supermarket is extensive and our staff is friendly, supportive, and knowledgeable, and are here to guide you in your selections. Come by and check out our massive selection or contact us if you have questions. We look forward to seeing you in our store!