Visit Our Butcher Shop for Fresh, Quality Meats in Naperville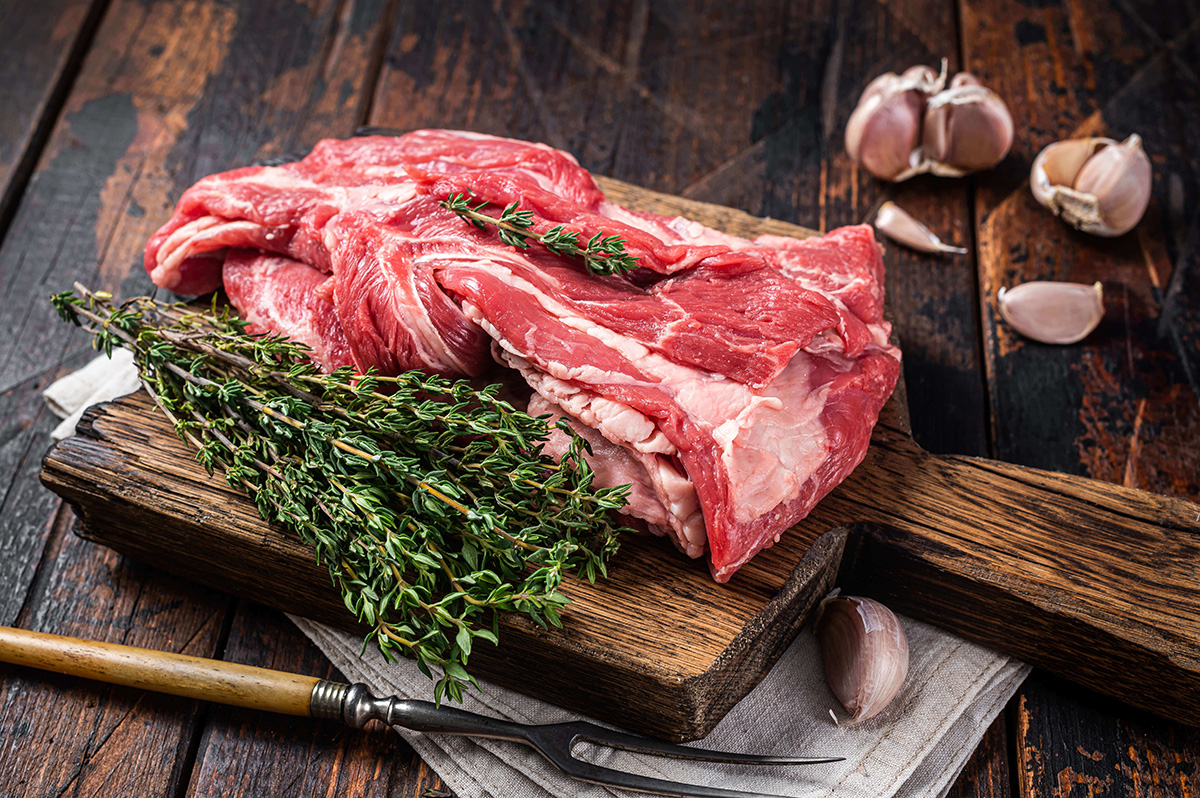 Chicagoland communities know finding a true one-stop source for all their grocery needs is a challenge. That's why our meat department meets and exceeds even the most popular local butcher options, providing customers more convenient and high-quality selections from around the world. With a huge assortment of options, you're bound to find a good sale on something new or the traditional meats you already love.
We source the finest and freshest meats with our large network of vendors, who scour the international market to bring you an exceptional range of choices—and our friendly and knowledgeable butchers are always ready to assist you with a smile! Without needing a separate butcher shop, our customers have come to learn we have all the cuts they need, and at the best price-for-quality, here at our Naperville grocery store.
Choice Cuts at Chicagoland's Finest Meat Department
We emphasize quality and convenience (and never at the expense of the other) to provide customers with fresh international meats they can't find anywhere else. Our range of staples is also exceptional; and because we source more whole-animal products than competitors, customers have an easier time finding organ meats at a single-stop location.
You'll also find hot, ready-to-eat meats and pre-cooked deli items, while kitchen masters and health-conscious shoppers alike have an easy time finding the right specialty meat for their diet and meal plans.
Beef
We stock only the freshest and heartiest beef products, with a wide assortment of lean/fat ratios, so your inner chef can be sure you're getting the right quality beef for your recipe. You'll find specialty beef cuts that sate even the most discerning of tastes, and our stockpile of beef staples are easy on the pocket-book without compromising on quality. Here, you'll find an enormous range of beef items, including:
• Beans
• Steaks
• Ground beef
• Chuck
• Loins, including short loins and sirloins
• Offal
• Ribs
• Plates
• Briskets
• Rounds
• Shanks

Our deli section also serves the most mouth watering roast beef and other deli cuts, ensuring you can get a filling lunch even on the go.
Pork
International Fresh Market's butchers are highly competent in all pork cuts—including those not normally found at conventional grocers—just as our customers have come to expect. Ask our friendly counter staff for help determining if pork ribs, belly, loin racks, tenderloins, or even tenderloin medallions are most suitable for your culinary plans.
We also stock an extremely wide range of bacon, ground pork, breakfast sausage, ham, and other staples you'd expect from any standard grocery store. Our lunch meat pork items are also impressive, including everything from salami and pepperoni to the widest range of specialty items, such as prosciutto, marbled hams, and more.
Customers can also find smoked sausage and other cooked options, for an easy and delicious ready-made picnic waiting to happen.
Poultry
From whole birds to the leanest bone-in or boneless poultry products, we maintain a full stock of every chicken, turkey, and other poultry product imaginable. That includes both raw, pre seasoned, and ready-to-cook items—along with numerous pre cooked ingredients custom made for our deli.
Our shoppers know that they can always find the poultry items they need, including:
• Boneless breasts
• Thighs (including boneless or bones)
• Ground beef
• Drumsticks
• Wings
• Tenderloins
• Rotisserie chicken (& other take-and-eat options!)

Depending on the season, it's also possible to find alternative, oft-overlooked poultries, including pheasant, duck, and other gamebirds.
Lamb & Goat
Your Mediterranean and other exotic meals just got a whole lot better, because we serve the leanest lambs in the entire Chicagoland area—from lamb racks, rib chops, and lamb loin chops to lamb shoulders, necks, legs, and breasts. We also frequently have lamb tongue, cheek, and even more specialized lamb cuts.
At any given moment, our meat department also has several types of cabrito and chevron (goat meat) from the most suitable breeds, such as Boer, Kiko, Mytonic, and others as available.
A Melting Pot of Ethnic Meats
International Fresh Market's lean, juicy cuts include international meat options from:
• Mexico
• India
• Pakistan
• Turkey
• Asia
• Greece
• The Mediterranean

...and many more! We also carry American-sourced meats, to ensure a truly comprehensive selection of region-specific cuts—and at any given time, our meat department may also stock unique and delicious meats from new regional markets.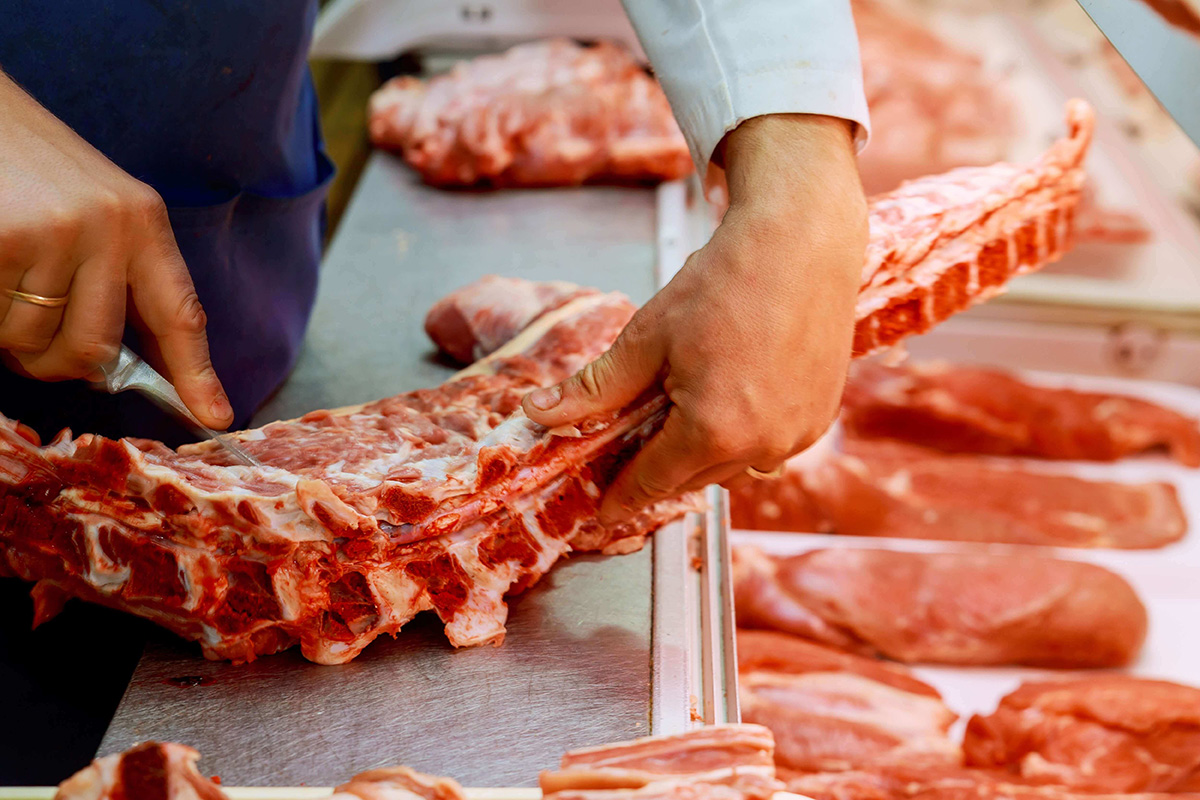 Comprehensive Butcher Services
The convenience we provide extends all the way to your kitchen or grill, with a wide selection of ready-to-cook, pre seasoned meats. Our full-time and highly skilled butchers can cut select meats to your preference—and because we have two separate meat counters, your shopping experience is faster and easier.
It also gives customers the certainty that their pre-cooked deli meats are kept fully separate from our raw selections and many other fail-safe protocols that match or surpass all relevant food-safe standards. Here, customers have everything needed to shop confidently, whether seeking something new or securing the grocery staples they depend on for a nourished, healthy, and happy home.
Beef, Poultry, Pork and More at International Fresh Market
We're proud to be a local and family-owned grocer, providing our Chicagoland community with the finest international meats. Our meat department sources only the finest meats from around the world, bringing the very best choice cuts to the greater Aurora, Naperville, Plainfield, Warrenville, Woodridge, and surrounding areas.
There's no need to look far and wide for a Naperville butcher shop. Contact us with any questions, or come see for yourself the incredible variety and quality provided by our experienced in-house butchers at International Fresh Market—your local grocery store for fresh, global cuisine.