Make Us Your Go-To Latin Market in Naperville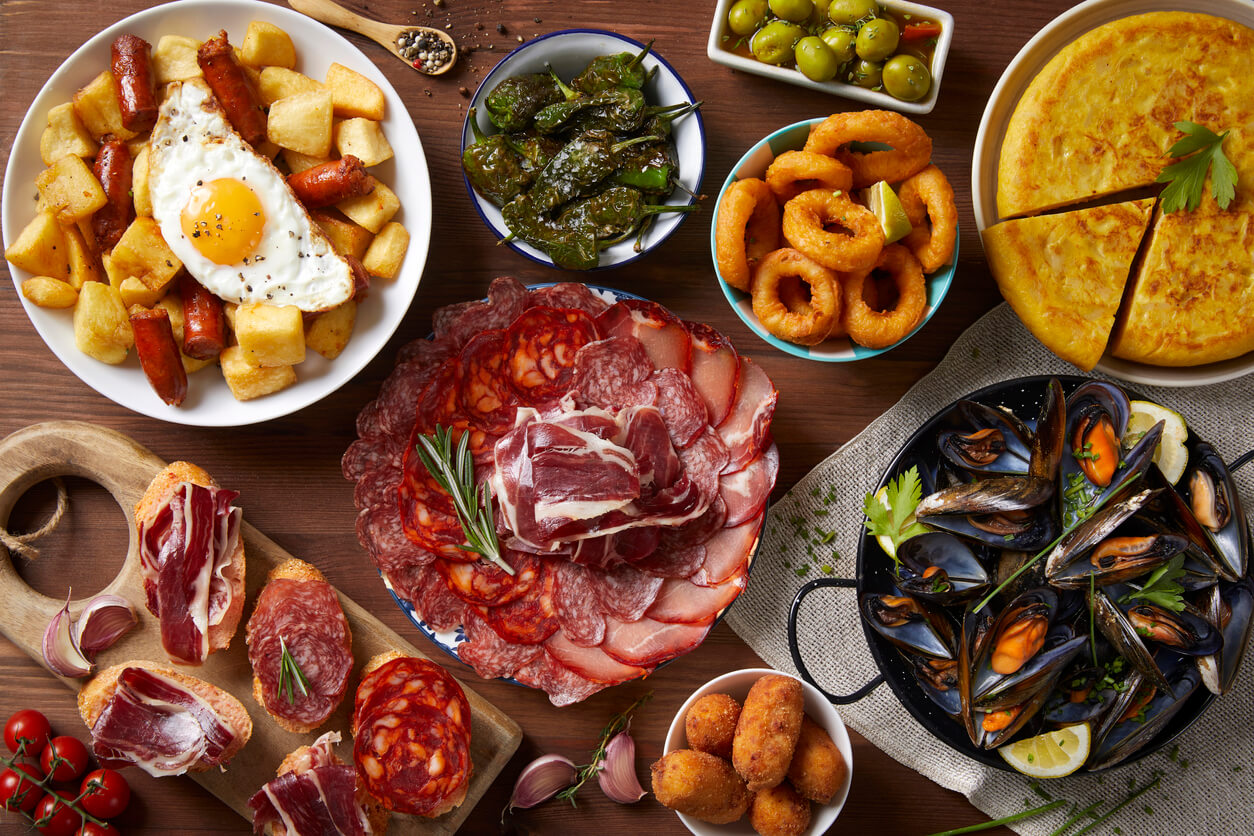 When you are cooking your favorite Latin dishes, it is important to have the freshest, widest selection available. At International Fresh Market, we specialize in all those hard-to-find ingredients that make any Latin dish authentic and flavorful. Regardless if you are serving Spanish, Mexican, Venezuelan, Argentinian, Peruvian, Colombian, or Cuban cuisine, you will find everything you need for your meal preparation in our large selection of meats, grains, fresh produce, and spices.
Latin food incorporates many strong flavors into colorful, textural, cuisine that can be highly diverse between the regions. From sweet flan or dulce de leche to spicy tamales or pico de gallo, Latin flavors tease the taste buds and excite the palate. And beverages also have robust and distinct flavorings such as strong Mexican coffee, horchata, and cacao. Browse our Latin grocery store in Naperville for ingredients and if you need help, ask one of our knowledgeable associates.
Spanish Grocery Staples
Though some people may think of Spanish cuisine, it is not the same at all. Spain has its own diverse and unique culinary identity that combines strong flavors to create dishes that are not tasty, but healthy as well. Spanish food is rarely spicy but it does feature the intense flavors of garlic, paprika, saffron, and onions. Because Spain produces olives all year round, olive oil is used in many of the dishes.
Fish and shellfish are readily found off of coastal Spain, so they are readily available for their favorable recipes. Spanish food is also made with fresh fruits and vegetables, cured meats, and wine. It is simple fare that relies on seasonal and nutritious flavors that are often sourced locally.
But if you are not in Spain, don't worry! International Fresh Market has all of the fresh, high-quality Spanish ingredients you need for your favorite recipes.
Mexican Food and Flavors
Authentic Mexican food is fresh, vibrant, and delicious. Although many people think it to be very spicy, there is a wide range of flavors, some spicy, some more subtle. Using many native ingredients, Mexican food is vibrant, distinct, and colorful. Beans and corn are basic staples in Mexican cuisine, as well as chiles which are indigenous to Mexico and make many of the signature dishes unforgettable.
Regional flavors combine coastal seafood dishes with beef and pork which have been traditionally grown inland. And because of the warm climate, many recipes use citruses such as lemons and limes, tomatoes, and avocados.
Venezuelan Grocery Items
Venezuelan food, like most Latin American countries, relied on locally grown food for their food, including corn and cassava. They season their food in the European tradition, relying on flavors that originated in Italy, Span, France, or Portugal. When combined with other staples, such as plantains, yams, beans, and rice, it creates a flavor profile unique to Venezuela.
Locally grown onions, squashes, and eggplants are added to many dishes. You may find goat or rabbit in some dishes and they are known for having a large variety of white cheese. Because of the rich soil and warm climate, Venezuelan food contains many exotic and delicious fruits as well.
Argentinian Dishes and Cuisine
In Argentina, you will find locally-grown food, including cereals and grains, oils and seeds, and fruits and vegetables. But the country is best known for its beef production, with Argentinians consuming more than any other country in the world. Argentinian beef is famous for its flavor and tenderness, but the country is also a large producer of pork and poultry. Corn and potatoes are staples of most of their dishes, which tend to be largely meat-based. Most Argentinians love dulce de leche to finish off their heavy meal.
Have a craving for authentic Argentinian food? Check out our recipe for baked chicken empanadas.
Beloved Peruvian Foods
Peruvian food is inspired by influences from several different cultures, including European, Asian, and African. They combine these flavor profiles with common locally grown staples such as corn and potatoes, to create a flavor profile that is spicy, but not so hot that you feel like you are on fire.
Peruvian folks use a variety of seasonings to create these delightful flavors, including chinch, cilantro, cinnamon, cloves, paprika, and turmeric. The geography of Peru determines the regional cuisine, resulting in specialty dishes from the highlands, the coast, or the jungle.
Colombian Market Staples
Colombian cuisine uses common ingredients such as rice, corn, potato, cassava, and various legumes. An assortment of protein choices includes beef, chicken, pork, goat, fish, and seafood. Colombian cuisine is zesty, spicy, and hearty. There is heavy use of rice and meat in its dishes with a focus on comfort food.
Cuban Meats, Produce and Staples
Cuban food tends to be rich and heavy and may contain hints of citrus or vinegar, or sweetened with raisins or other fruit. The focus is on seafood since Cuba is an island, and most of the time plantains or tropical fruits are served with a meal. Many Cuban favorites are slow-cooked, sautéed, or tomato-based, and are not usually fried or spicy like found in Mexican cuisine. You don't have to search for a Cuban market in Naperville, just visit our store for everything you need.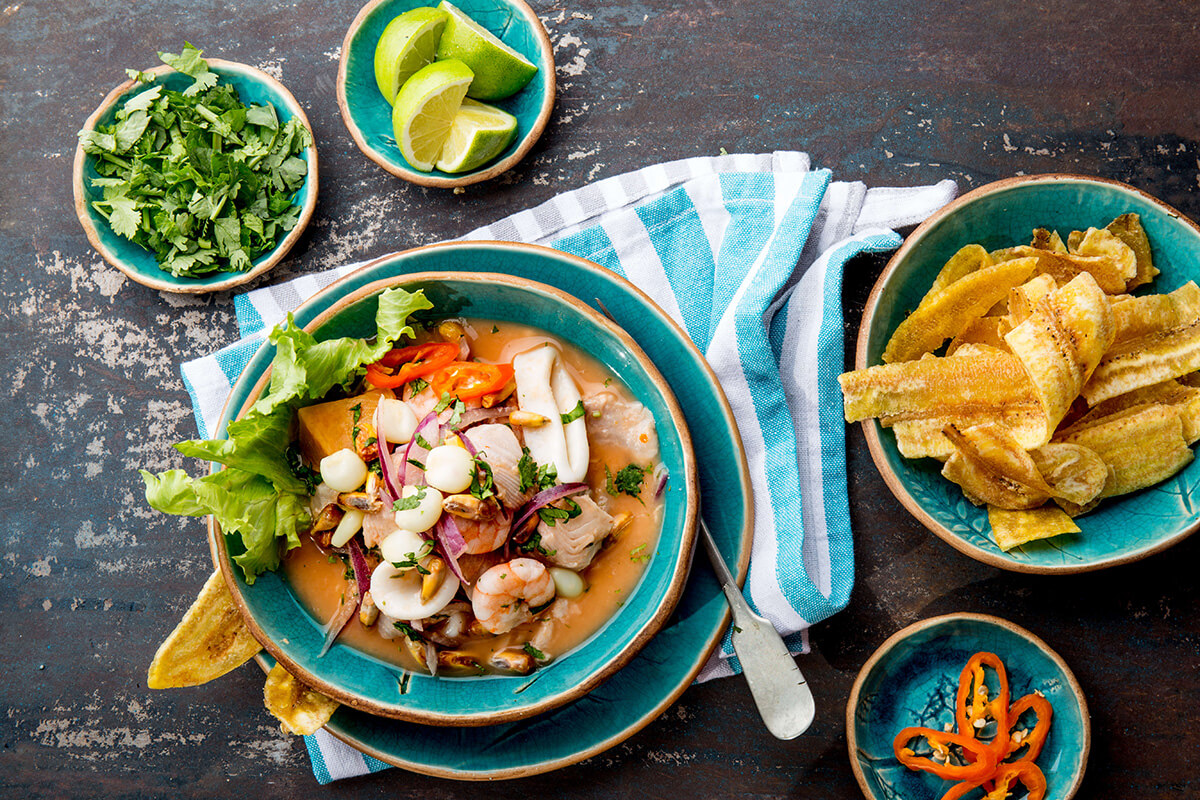 Your Favorite Latin-Inspired Ingredients
Though the flavors of Latin cuisine are diverse and highly complex, there are some foods that they have in common. You can find all of these latin-inspired ingredients, and more, at International Fresh Market:
• Beans
• Rice
• Tomatoes
• Corn
• Peppers
• Protein
• Spices

Find the Ingredients You Need at Our Latin Market
At our Naperville grocery store, we have a large selection of fresh, high-quality foods for your Latin dishes or for whatever ethnic cuisine you choose. We are a one-stop shop for your ingredients and our staff is friendly, knowledgeable, and supportive, working hard to help you find the perfect item. Stop by our grocery store and check out the huge selection of products that will fulfill your needs.