Find Your Favorite Halal Grocery Staples at International Fresh Market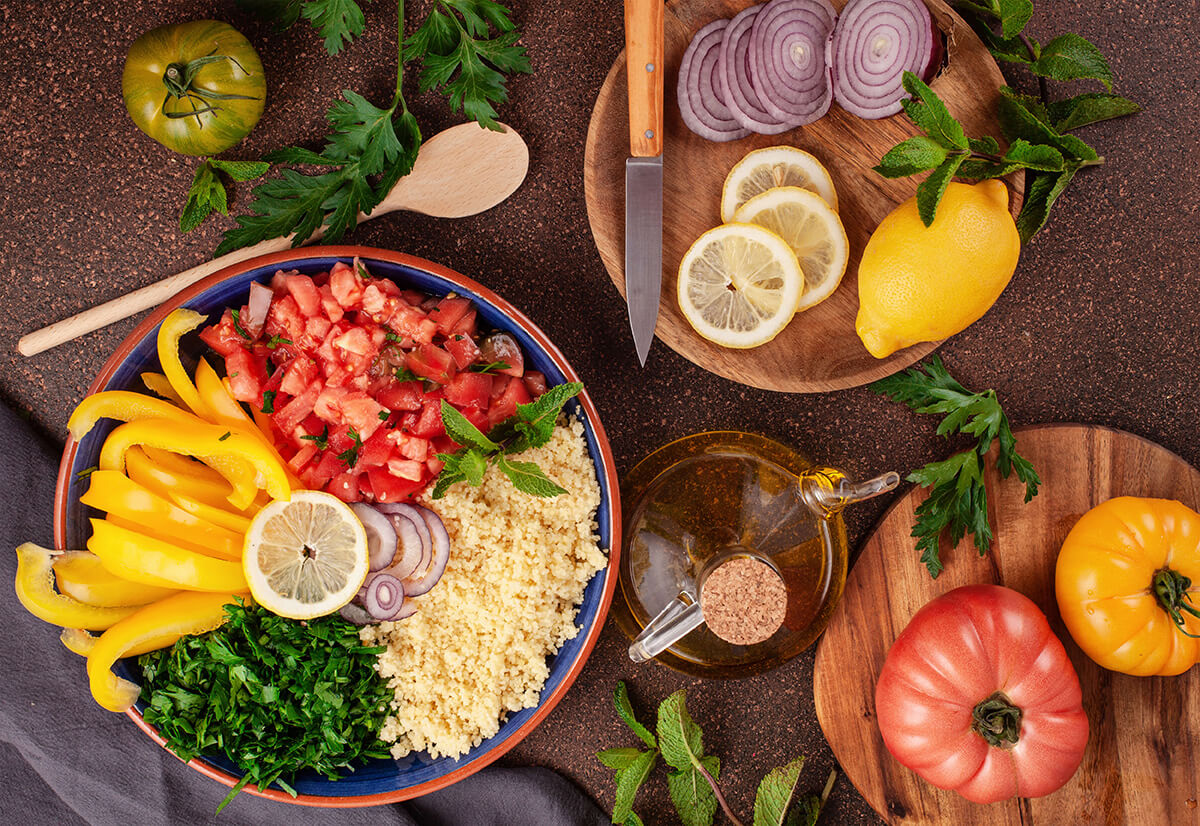 Halal, aka "permissible," foods can be difficult to find. A dedicated halal grocery store isn't always the most convenient option, and it can leave more items on your to-do list by splitting up your weekly shopping errands. What the greater Naperville area needs is a true one-stop shop for all their grocery needs, no matter how specialized.
International Fresh Market carries a robust selection of halal-certified meats and packaged foods, along with a wide range of fresh whole foods. Here, we have everything needed to fulfill even the strictest halal dietary requirements.
What are Halal Foods?
General Halal Foods Requirements
Halal foods are those conforming to strict standards of food preparation found in the Quran. It's the opposite of haram, or "impermissible." To be considered halal, foods must be prepared and handled according to two fundamental requirements:
1. No pork or pork-derived products
2. No alcohol

Eliminating these two ingredients from your grocery list can be very straightforward or somewhat difficult, depending on the type of food or food processing methods involved.
Halal Meat Standards
Halal meat requires much more stringent requirements. While they can vary according to exact traditions, most halal standards for meat start with the following foundations:
• A healthy living animal
• Recitation of a prayer to Allah
• A quick incision aimed at reducing the animal's pain
• Blood fully drained from three of the four main blood vessels
• Hand-butchering, unaided by machines

These are the main standards required for halal meats.
Certain regions or organizations may have further, more detailed standards, such as the conditions of the slaughterhouse, the animal's level of consciousness, and precisely where the incisions are made. There may also be more or less stringent requirements for the spoken recitations.
Which Foods are Halal?
Whole foods, such as fruits and vegetables, are commonly known as halal, because they're inherently free of animal products or alcohol (although for the strictest interpretations, be advised some produce wax coatings contain animal fats or casein, a milk protein).
For packaged foods, buying halal sometimes requires learning about a product's food processing methods. For example, there could be alcohol-derived products used in its creation, which aren't required by food labeling laws because they aren't technically an ingredient contained in the food. To eliminate confusion, some companies place a "Halal" certification on their packages.
Halal meats require much more careful consideration, because there are wide differences in animal handling and butchering processes. A halal grocery store or a supermarket sensitive to halal standards will include halal labeling as part of their routine practices.
Differing Interpretations of Halal
As with many religions, different interpretations often arise for certain prescribed practices. For instance, some Muslims won't consider meat halal if the animal was consistently fed haram products in its life. Some also consider dairy off-limits if they cannot exclude the possibility that the product contains animal rennet or if the companies improperly killed of male chicks or calves during the milking/egg-laying procedures.
Inquire with International Fresh Market's knowledgeable staff for any questions about the exact standards behind a given halal product. We always make sure our customers know exactly what they're buying and walk away completely satisfied!
Naperville's Preferred Halal Grocery Store
International Fresh Market is the preferred grocery store for halal and other specialty ethnic foods in the Naperville, Aurora, and greater Chicago area. Our meat department sources the finest cuts from around the world, and our friendly in-house butchers are highly familiar with the processing standards involved in our products, including various halal standards.
In Argentina, you will find locally-grown food, including cereals and grains, oils and seeds, and fruits and vegetables. But the country is best known for its beef production, with Argentinians consuming more than any other country in the world. Argentinian beef is famous for its flavor and tenderness, but the country is also a large producer of pork and poultry. Corn and potatoes are staples of most of their dishes, which tend to be largely meat-based. Most Argentinians love dulce de leche to finish off their heavy meal.