Naperville's Source for Seafood Staples and Specialties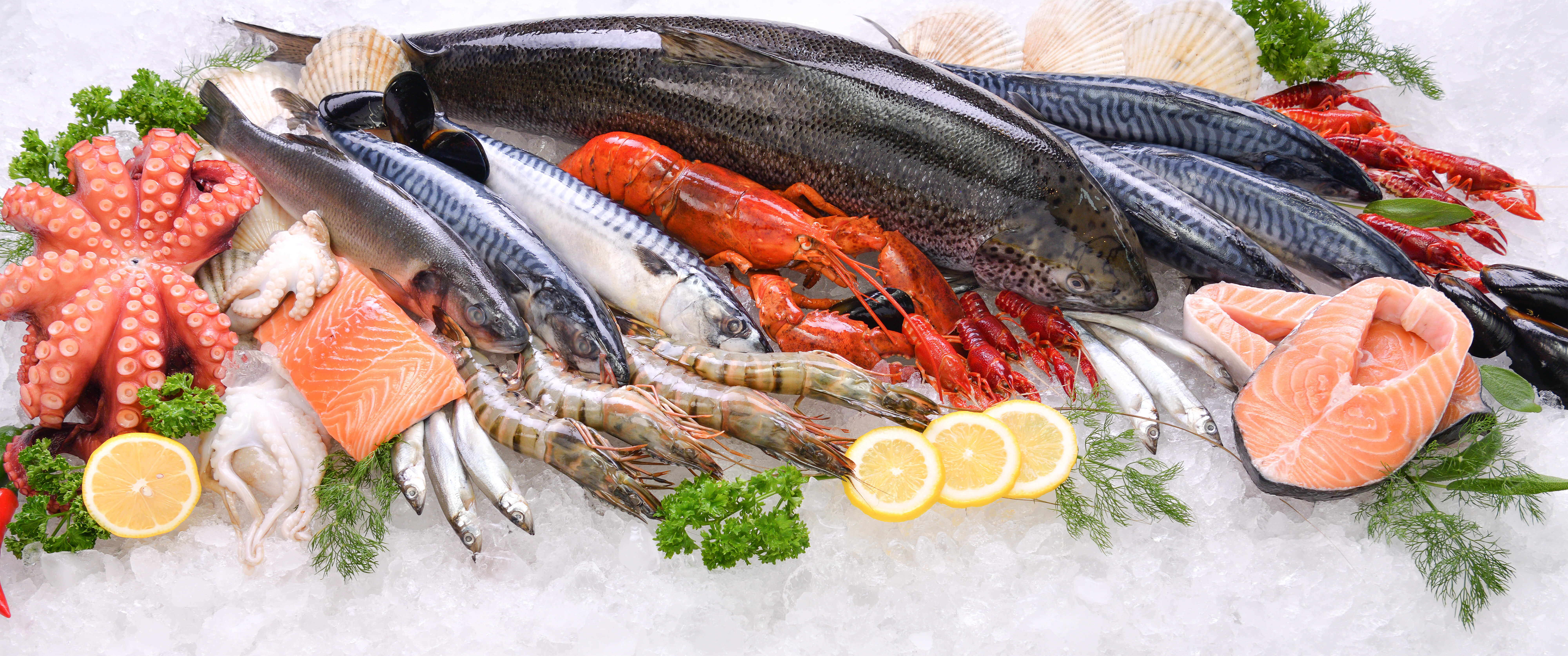 Look no further than International Fresh Market for the most comprehensive selection of seafood in Naperville. As with all our departments, we aim to sate even the most exotic appetites—and nowhere is that more true than our ever-changing, mouthwatering assortment of popular and unexpected seafood options.
We stock only the freshest, most interesting ocean- and river-farmed products from across the country around the world. If you're looking for something specific, like Brazilian codfish, Atlantic shellfish, or tilapia from a particular region, there's a good chance we have it here. From fresh and salt-water seafood to river fish, farmed seafood, and beyond, you're bound to find something new alongside the most crowd-pleasing staples.
Fresh, Domestic Seafood Options
With access to numerous domestic seafood markets, you might be perfectly satisfied keeping it close to home. Chicago's commercially advantageous location positions us at the most efficient crossroads for endless fresh catches from all of: the Great Lakes, New England, the Caribbean, the southern Gulf Coast, Alaska, the Pacific Northwest, and the California coastline.
Tell our experienced butchers and seafood experts what you're looking for—even if you're not totally sure what that is—and we'll help you find exactly the right thing for your next seafood dish. Some of our most popular domestic seafood products include:
• River-caught trout, Alaskan salmon, and other freshwater fish
• Gulf Coast shrimp, catfish, and Cajun mainstays galore
• Halibut, herring, rockfish, and other prime delicacies of the Pacific
• New England shellfish, such as oysters, clams, crabs, and lobster

It's the perfect assortment of local ocean, river, and farm-raised staples for Maryland crab cakes, fried catfish, tuna tartare, clam chowder, and countless other American seafood classics. Pending seasonal factors, we also sometimes stock delicacies, such as the coveted Gulf Coast blue crab, Nantucket Bay scallops, and more.
International Ocean Fare
We go to great lengths to source a nonstop assortment of unique and inspiring international seafood options. While we can't guarantee the availability of any given option listed, it's all in the interest of sourcing the freshest, most delicious ocean foods from around the world.
Asian Seafood
You'll find a wide selection of east Pacific products to complement our Asian grocery section, including seafood perfectly suited for your favorite Japanese, Korean, Vietnamese, and Chinese recipes. At any given moment, you may find any of the following products of the Asian-Pacific waters:
• Bluefin tuna
• Mahi mahi
• Squid
• Shark
• Shrimp

Sushi, pad thai, fish cakes, and other favorites are a breeze with our ever-evolving range of Asian-Pacific seafoods.
Don't forget to also peruse our assortment of kelp, dulse, and other ocean-vegetables, and select one of our endless varieties of rice and noodle products—because here, you'll find everything needed for a full-course Asian meal.
Western Hemisphere
Of course, you don't need to send your culinary imagination too far offshore to give your taste buds a sense of novelty. Our Mexican fish options are perfect for fried fish tacos, ceviche, or grilled fish fajitas, especially with the more flavorful taste of warm-water tilapia, shrimp, and other Mexican and Central American fish, including:
• Stripe-bellied bonito
• Skipjack
• Yellowtail amberjack
• Marlin

Due to strides made in sustainable fishing practices, the US lifted import bans on Mexican shrimp in recent years—meaning more affordable options for what's become America's favorite seafood.
Caribbean seafood exports are on the rise, including interesting delectables like Jamaican lobster, Barbados tuna, and other exotic options sourced when available. We also often secure South American seafood, most notably from Brazil, Chile, and Argentina.
Mediterranean Dishes
Thinking of bolstering your penchant for seafood with an authentic Greek, Italian, or other Mediterranean dish? Our assortment of tuna, mackerel, salmon, herring, and more make the perfect option for something both memorable and delectable. International Fresh Market's seafood connoisseurs can help you select the right catch to bring your culinary dreams to life, including these Mediterranean favorites:
• Calamari marinara
• Zuppa di pesce, or "Mediterranean seafood soup"
• Nicoise salad
• Tuna capellini
• Grilled garlic and herb shrimp
• Pesto-crusted grouper
• Mediterranean flounder
• Greek-style grilled sea bass

Learn how to make these culinary masterpieces, and experience firsthand the other reason the Mediterranean diet became so popular!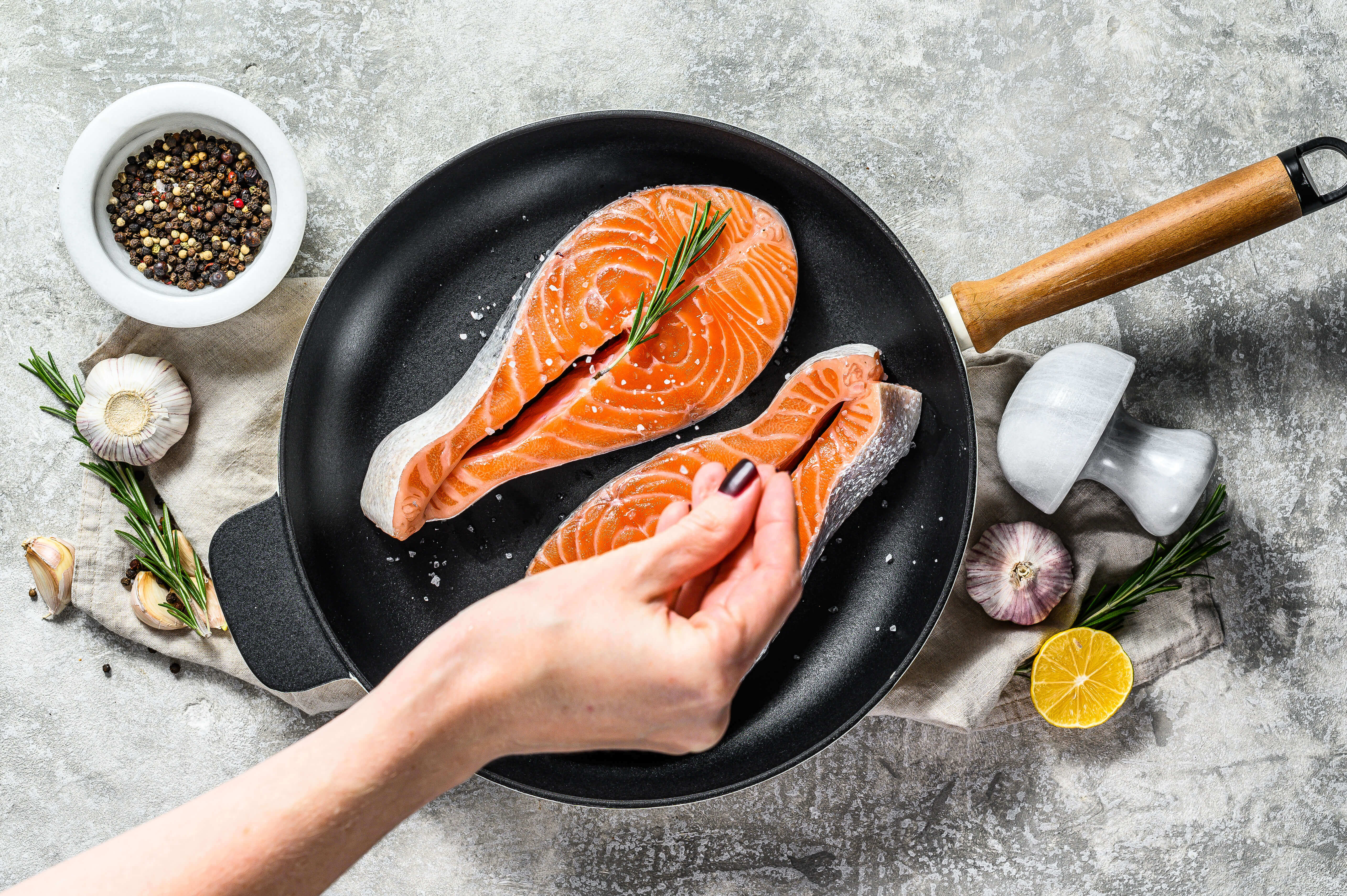 A More Unique Selection of Seafood
Our seafood offerings also include intriguing options you likely won't find anywhere else in the wider Chicagoland area. Depending on the season and market conditions, we've been known to stock any of the following:
• Fresh and saltwater eel
• Caviar (fish eggs)
• Various seaweeds
• Sea cucumber
• Uni (aka, sea urchin)

Shop Fish, Shellfish and More at International Fresh Market
When the usual assortment of "turf" just won't hit the spot, see if something more "surf" whets your appetite. There's nothing like a hearty seafood dish to renew your palette and nourish the soul. No matter how varied your tastes, there's always something new in store at our Naperville grocery store; and all the more at our seafood department, where we work hard to secure the finest ocean and freshwater catches from coast to coast and around the globe.
We take full advantage of the Chicago area's convenient access to domestic Atlantic, Pacific, and Gulf Coast markets, and our full-time product-sourcing experts continually scan the international seafood market. Like no other seafood market in northern Illinois, we obtain the freshest fare from international waters at the most affordable prices—and then pass those savings on to our customers. We love to help, and all the more, hearing about your culinary passions!